Canada Customs Labels > Pre-Arrival Review System
(PARS) Labels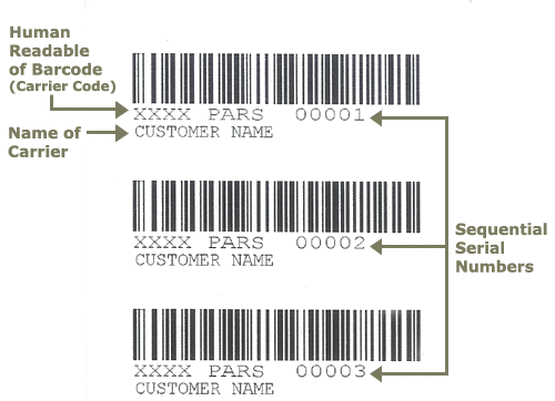 ---
Pre-Arrival Review System (PARS) is a system that allows CBSA (Canada Border Serviced Agency)
to examine a carrier's documents before the vehicle
arrives at the border point. This results in the majority of vehicles being
released at the point of primary inspection - it saves time.
A Carrier Code is a uniqe ID assigned by CBSA to an approved carrier.
Contact LabelMan Inc. to order PARS labels, receive quotes, or for more information at
519.736.8661
or
1.877.552.2888
or email
michelle.labelman@gmail.com
LabelMan Inc. is approved by CCRA to print PARS for you. Just let us know
* Your carrior code
* Your carrier name
* The number to start the seiral number
Labels are supplied in sheets of 32 2 5/8" x 1" labels that fit nicely on the
CBSA Canada Customs Invoice.
Note that Canada Border Services Agency
must have the correct documents faxed to the border point where the
carrier enters Canada. This must occur at least 3 hours before the carrier's
vehicle arrives and the carrier's vehicle must have the original documents.